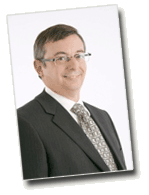 Before becoming a Broker with Mortgages Alliance-Mortgages Are Marvellous: Phil started lending with Household Finance in 1974. Since then, he has been a Scotiabank Manager (back in the days a branch manager looked after commercial credit and was responsible for all branch staff); a District Lending Manager with Royal Trust; a contract Sales Manager for the Prairies for the Royal Bank; an independent Mortgage Broker in Alberta; and was Regional Manager, Prairies for Mortgage Alliance.
Phil was also an instructor at Mount Royal for the Mortgage Associates Program.
Phil was elected President of the Alberta Mortgage Brokers' Association for 2007/08. He had previously served as AMBA Vice President, Treasurer, Director-Membership and Chair-Consumer Awareness Program. He was voted in as an AMBA Director again in 2009 for another 2 year term, and again in 2011, and again in 2013, finally "retiring" in 2015.
Outside interests? Phil is a past President, Vice President, Secretary, Treasurer of a Lions International club; and, is currently Youth Director and a Past-President of Rotary Club of Calgary Olympic.
Feel free to call Phil at 403-630-7952. PHIL IS ALSO LICENCED AS A MORTGAGE BROKER FOR THOSE SEEKING MORTGAGE FINANCING FOR BC PROPERTIES; OR, FOR THOSE SEEKING A MORTGAGE IN ONTARIO (FSCO Licence #12796).